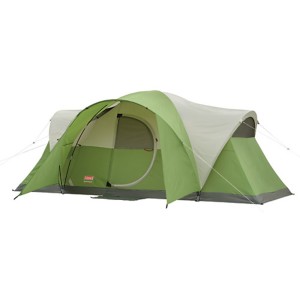 If you want to find a tent that is spacious and comfortable for a family of four to six people, this Coleman Montana 8 Tent review shows it is a strong contender.
This popular tent has a great deal to recommend it and has been one of the top choices among family campers and camping groups for many years.
Everyone is different and we all have our preferences so it's a good idea to know as much as possible about a tent before buying it, so do read on to see if this is the one for you.