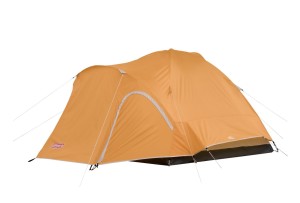 Are you looking for a 3 person tent that has somewhere to put your gear? This tough little tent could be the answer, although it has some quirky features you need to look at before deciding to buy.
Opinion is divided on this one and I think you will have to make up your mind by thinking about what is most important to you when you go camping.
Let's have a good look at the advantages and disadvantages of this tent and see how they affect your decision depending on your style.