Before Buying a Tent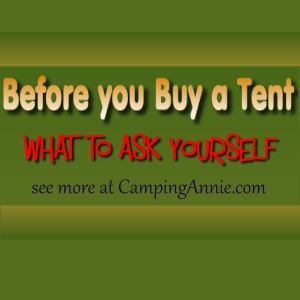 If you want to know the main points to look out for before you buy a tent, then you'll find this article helpful. Here we'll discuss the size of the tent, the seasons you want to go camping, the style of camping you want to do and how to identify value for money. After reading this article, you should be able to narrow down the type of tent you need and what features are important to you.
This is the first step to help you find the right kind of tent for your purpose and choose the best buy.